Susan George -
Esthetician /
Owner
More than 30 yrs ago, Susan George founded Emerald with a simple belief: No two faces are exactly alike; therefore, no two treatments are exactly alike. Although she is trained in the most advanced aesthetic treatments and procedures, this basic principle has guided her to create a signature experience for every client—one that unites modern technologies with traditional approaches and incorporates a whole body/whole life perspective. Susan has an eye for what makes every client agelessly beautiful, and her treatments cater to each client's unique needs.

Susan is a firm believer that whether you're a woman or man, caring for skin is not one size fits all. "less-is-more" approach begins with an intimate analysis of skin composition, lifestyle and treatment goals. Susan and her team then develop a treatment plan centered on both leading edge non-invasive procedures and time-honored techniques that often get overlooked in today's future-obsessed climate. Balance and a respect for the traditions of skin care are essential to Susan's approach.
Susan's philosophy is that no matter your age or gender, clean skin is the foundation of beautiful skin.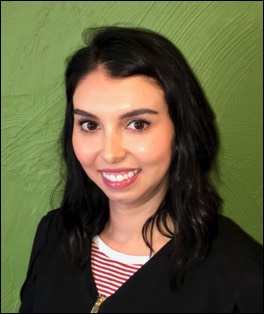 Colette Christian - Esthetician
As a young girl, going for facials, Colette's esthetician made her feel good about herself. The feeling that she had from these visits inspired her to do the same. Colette knew that she was destined for aesthetics! 12 yrs ago, after being licensed as a cosmetologist, Colette shifted her focus to her true passion – skincare. She decided to continue to explore and learn more about this fascinating profession by attending trainings in multiple treatment regimens. Colette worked for some of the most prestigious Resort spas in the Napa Valley such as Silverado and Bardessono before joining Susan George at Emerald 7 yrs ago.

For the past seven years, Colette has added experience to her passion to make her clients feel good about themselves. When it comes to skincare, Colette is a strong believer in the power of consistency. She has found that clients have the best results when they combine in-office treatments with a regular at-home skincare regimen, which she loves to help clients develop and implement. She is also focused on helping clients eliminate "bad skin days" as she believes there is a true confidence that shines through when you have clear and youthful looking skin.




Claire Bledsoe- Esthetician
From a very young age, Claire expressed an interest and passion for skin care. It began with her Mother and Grandmother teaching her about maintaining a healthy diet and lifestyle, which slowly transitioned into maintaining healthy skin. She would do her own research about skin care and products and eventually decided to make it a career, becoming a licensed esthetician in February of 2018.

Claire values the skin benefits that result from receiving facials regularly and also considers facials to be an opportunity for her clients to find relief from daily stress, making their experience as relaxing as possible. Along with facials, Claire also offers waxing services and particularly enjoys brow design waxes, and finding the right shape for each individual. Claire makes listening to her client's concerns and goals her priority so that she can best assist them by customizing the best service, products and regimen.